Upcoming Art Trip
On Wednesday 2nd November, Primary 1 will be leaving school promptly to walk up Calton Hill to visit the art centre Collective, where we will be looking at at exhibition called The Seeing Hands by Katie Schwab.
We will be encouraged to play freely with all of the materials in the space safely. This is not a 'do not touch' art gallery!
As always for class trips, please wear school clothes with sturdy shoes and pack a waterproof coat. We will be having snack at Calton Hill then returning to school for lunch as normal. Snack should be 1 item which can be carried easily. No food items which need a spoon or fork, please.
Pumpkin Art – Yayoi Kusama
Yayoi Kusama is a 93 year old Japanese artist who loves dots and pumpkins. Listen to the story, Yayoi Kusama covered everything in dots and wasn't sorry by Fausto Gilberti to learn more about her.
Here is some of her art
We used our fine motor skills and team work to cover the pumpkins in spot stickers.
We practised our scissors skills cutting different sized circles for the wall display.
We used Lego, plastic cups, and fingers to print patterns for the background of our paintings. We then used 3 different implements to create large, medium and small spots for our pumpkins. Finally we cut out the pumpkins and stuck them on the backgrounds. We asked the class if they liked her art work and if they liked their own work.
Check back next week to see the finished display…
Potion fun!
Inspired by Halloween, primary 1 enjoyed developing their fine and gross motor skills, creativity and language with this tuff tray of goodies. A pipette squeeze of food colouring and vinegar with a spoonful of bicarbonate of soda and a pinch of pepper and glitter made for exciting eruptions.
"This is so much fun!" "it is erupting!" "smell this!"
I was very impressed with the support pupils gave each other, politely sharing resources and taking sensible amounts so there was some left for others. Well done!
Maths Week
We loved taking part in the activities which Ms Brunner and the pupil group Internet Empire created.
Primary 2 pupils Helena and Adela created colour by number worksheets and Eddy completed both!
We enjoyed playing hop scotch with our P6 buddies, writing, reading and counting numbers.
We learnt how to scan QR codes and had lots of fun playing the maths games below. Can you have a go at home?
Kite craft
A request stemming from learning about the letter K, Primary 6 helped us make kites!
Red Spelling Books
This week your child will bring home a little red jotter inside their reading folder.
Inside it will have a list of letters, 'green' words and 'red' words we would like you to practise.
Letters
When asking your child to write a letter, remember it is important to say the sound and for them to form this correctly. See above for formation.
Green words
These are words they can sound out.
In school we use 'Fred-fingers' to help to spell green words (word containing sounds we already know). This is the process children are taught to use to help them write words.
Hold up the correct number of fingers for the sounds (ie. 3 for t/o/p, 4 for sh/o/p)
Say the word e.g. top.
Say the sounds as you pinch each sound onto 3 fingers: t-o-p, look at your own fingers as you do it.
Ask your child to repeat it.
Say the letters again then swipe your finger across to say the whole word
Ask your child to repeat then write down each sound
Ask your child to point to each letter written and read the sounds and whole word.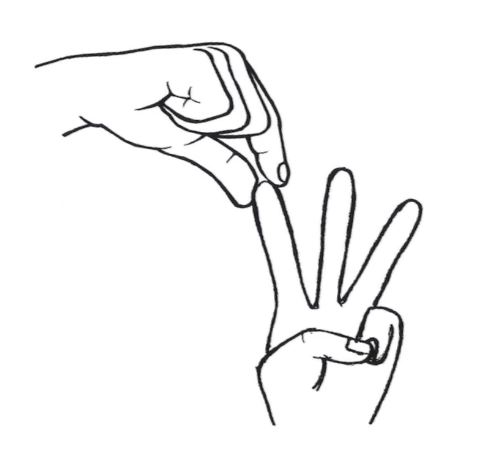 Red words
Red words are also known as tricky or sight words. You just have to learn them so you can write and read them at sight. Below is a catchy song which can help!
For more help, see the help video below
Mental Agility Update
We are moving around the rainbow on to the orange section – Numbers before and after.
Check out the grid below and see how many you can complete
Any questions, please email admin with the
title 'For Miss Copeland'